Best Selling Buick Models: All You Need to Know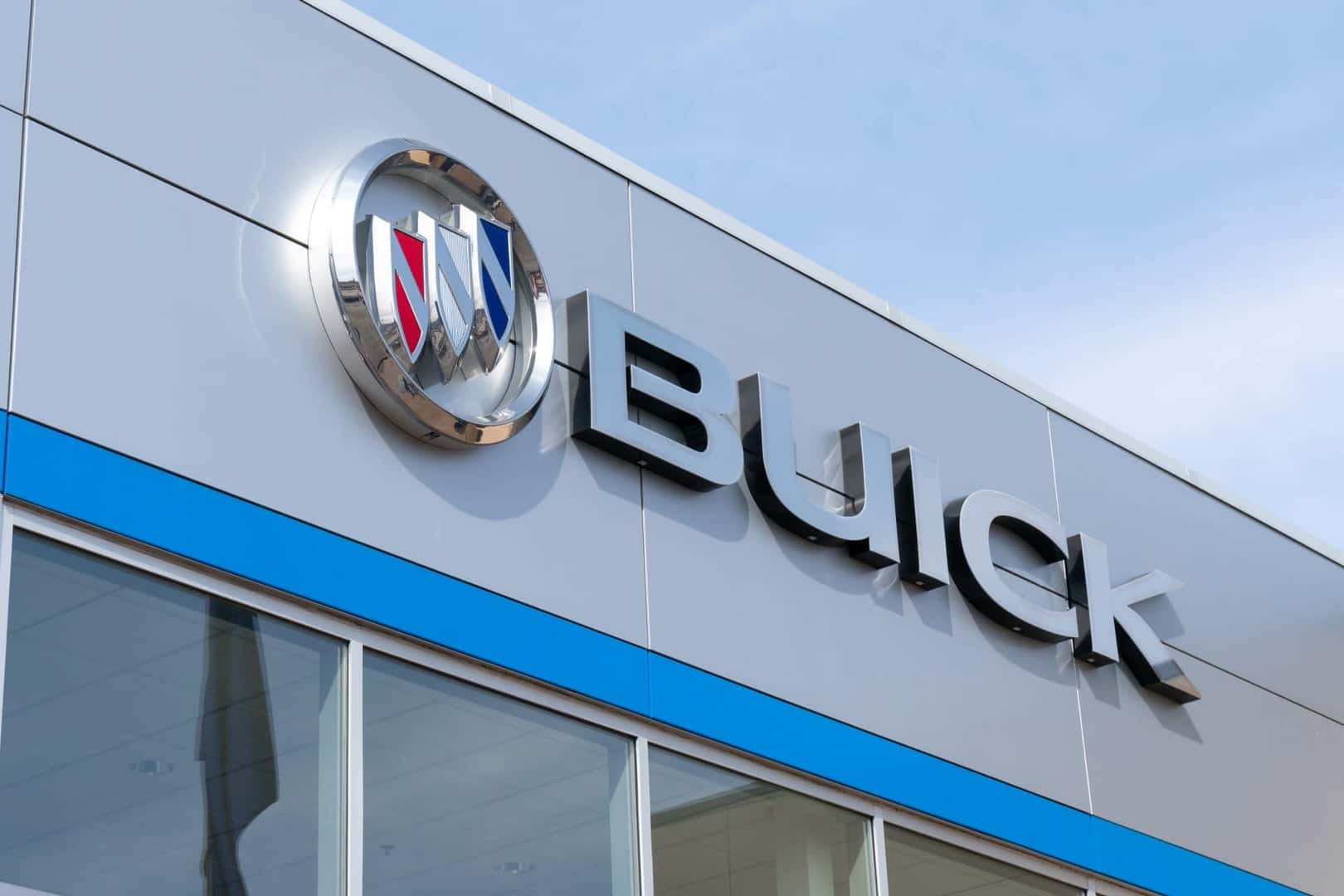 Buick has been known for putting out top-of-the-line cars with luxurious interiors and affordable prices. This is also the reason for Buick's popularity and success. To make it easy for you to choose what Buick to buy, here is a list of the ten best-selling Buick models.
Best-Selling Buick Models
Buick is one of America's oldest car companies. The company has put out lineups and trim lines with the latest technology almost every year. Buick transformed the market with Buick Encore. Buick Encore (2013-2016) quickly became one of the best-selling vehicles of its time and was soon dubbed affordable luxury straight from the factory. 
Then, the 2019 Regal GS proved to be true to its name but the TourX of the Regal series is by far the best selling Buick model. However, there's an array of unique Buick vehicles back to back, so we compiled a list of the best-selling ones.
1. Regal TourX
Top on our list is the Regal TourX. This vehicle is a crossover between a wagon and a sedan. The TourX has the cargo space of a wagon but also achieves top speed like a sedan. 
The Regal TourX is the best of Buick with the standard 2-litre turbocharged engine that can hit 250 horsepower. This vehicle also manages a torque of 250 pound-feet and comes with an all-wheel drive system. In addition, the interior of this car doesn't disappoint either. In Buick fashion, the Regal TourX has a luxurious yet affordable interior. 
2. The Avenir 
Next on our list is the Avenir. This car is a 3.6-litre turbocharged V6 that hits a whopping 310 horsepower. You can opt between the all-wheel drive or a front-wheel drive system, but a nine-speed automatic transmission is standard. 
The Avenir is a high-performance car that offers a smooth ride. Like other cars in the Buick Enclave series, the Avenir is equipped with top-notch technology. We ranked Avenir second because of its customisable options, impressive powertrain and modern technology. 
3. The Buick 2019 Envision
This is a luxury compact SUV that seats five passengers. The Buick Envision is a small but stylish SUV with a V6 2-litre powertrain that hits 252 horsepower. You can also order this car in a 2.5-litre version and an optional all-wheel drive. 
The 2019 version of Envision has stellar graphics on the infotainment screen. It is also programmed with all of Buick's driver's assistance programs. If you want a standard compact SUV, you should pick Envision 2019.
4. The Encore 
Encore is Buick's subcompact SUV series. It Encore is one of the best cross-over SUVs that Buick has put out. With top-of-the-line trims and modern technology, the Encore is a user-friendly and comfortable SUV. With a 1.4-litre, 4-cylinder engine, the Encore hits 138 horsepower. You can order this car in both front and all-wheel drive. With the superb suspension, the Encore offers a smooth drive. 
With Buick's standard user-friendly infotainment screen, you can access Buick's tech, driving assistance and safety and security programs.
5. The Cascada 
The Cascada is a beautiful convertible. No one does better affordable convertibles than Buick, and Cascada is are one of the best examples. With a standard 1.6-litre turbocharged engine, the Cascada can achieve 200 horsepower. 
It has a front-wheel drive system and can go from zero to sixty in 8.3 seconds. These are not the best numbers, but they are suitable good for a convertible in the price range of the Cascada. Cascada's interior is designed for comfort and aesthetics.
The Cascada is your average convertible with a comfortable drive. So, the Cascada should be your choice if you're looking for an affordable convertible.
6. 2018 Buick Regal 
The Regal series is a Buick lineup of pretty sedans. However, the 2018 Buick Regal is not just an appealing sedan;, it also has a dramatic sporty flare. Also available in a hatchback, the Buick Regal is a surprising car. The 2018 Regal delivers 250 horsepower and 260 pound-feet of torque with an optional all-wheel drive system. 
Buick Regal comes in a front-wheel drive, nine-speed automatic transmission, and eight-speed all-wheel. The 2018 Regal is more powerful than most V6 engines and has a luxurious interior with a top-of-the-line dash. The Regal also offers 31.5 cubic feet of cargo, which is surprising for a sedan. 
7. The 2019 Regal Sportback 
Buick came out with spectacular cars in 2019, and the Regal Sportback is no different. Like the rest of the Regal series, the Regal Sportback was true to its name and delivered in the "sporty" engine category. With a mighty 250- turbocharged engine, the Regal Sportback can go from zero to sixty in a mere 5.6 seconds. 
In addition, the Sportback comes with the standard nine-speed transmission and is a front-wheel drive. While driving the Sportback, you can't help but notice how incredibly smooth this car drives. With a 10-inch infotainment screen with user-friendly controls, the technology of the Sportback is also top-notch. 
8. The Regal GS 2019
The Regal GS is a strong V6, 3.6-litre turbocharged engine with 282-pound torque and a standard nine-speed automatic transmission. As you start the Regal GS engine, you feel the throttle of its powerful engine. This stylish sedan is a beautiful car inside and out. With an all-wheel drive system, the Regal GS offers a smooth and buttery ride. 
The interior is expensive and comfortable. The Regal GS has racing seats and a sporty design. Though the Regal GS 2019 is last on our list, it is still a fan favorite for its stylish look and powerful engine.
Conclusion
Our list of the best-selling Buick models will help you choose your next Buick vehicle easily. Buick has put out almost all types of cars. So, the Buick lineup will satisfy you if you want a sporty sedan or an SUV for long drivers with family. 
At Chris Auffenberg Carbondale, you will find an impressive Buick lineup. In addition, we also offer expert services for all Buick and GMC vehicles. Drop by at 1015 E WALNUT ST., CARBONDALE, IL, or call 618-319-7934 to choose your next Buick!